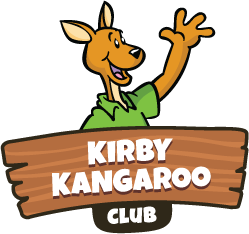 Welcome to the Kirby Kangaroo Club! Where kids have fun and learn about savings! And it's FREE!
This fun club is an education program designed for children ages 5-12 that not only establishes a life-long relationship between you and your credit union, but also educates and engages youth in healthy financial habits that will last a lifetime.
Kids can follow along as Kirby lives and learns some valuable life, finance, and responsibility lessons in situations that are familiar. Then, you can answer questions, play games, and learn key terms that reinforce the lessons in the stories. Have fun and start your financial journey which will a solid base to build on for a lifetime!
What are the key benefits? If parents can access resources for their children, then both the parent and child improve their financial literacy and develop healthy habits that will make them successful savers, and smart spenders, throughout their lives.
Click here to go to our Kirby Kangaroo website where you'll find 1) continuously updated, child-specific financial lessons 2) built-in educational questions and key terms to reinforce the stories and 3) fun downloads and games for youth to complete with their parents.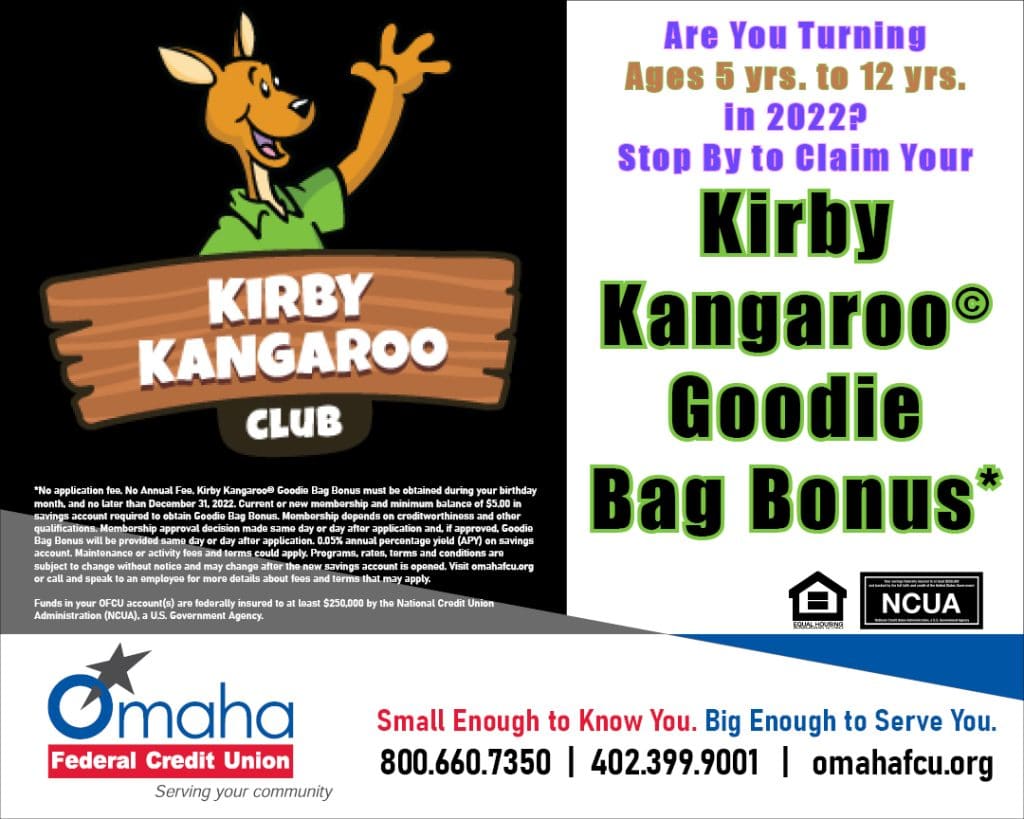 *No application fee. No Annual Fee. Kirby Kangaroo© Goodie Bag Bonus must be obtained during your birthday month, and no later than December 31, 2022. Current or new membership and minimum balance of $5.00 in savings account required to obtain Goodie Bag Bonus. Membership depends on creditworthiness and other qualifications. Membership approval decision made same day or day after application and, if approved, Goodie Bag Bonus will be provided same day or day after application. 0.05% annual percentage yield (APY) on savings account. Maintenance or activity fees and terms could apply. Programs, rates, terms and conditions are subject to change without notice and may change after the new savings account is opened. Visit omahafcu.org or call and speak to an employee for more details about fees and terms that may apply.
Funds in your OFCU account(s) are federally insured to at least $250,000 by the National Credit Union Administration (NCUA), a U.S. Government Agency.