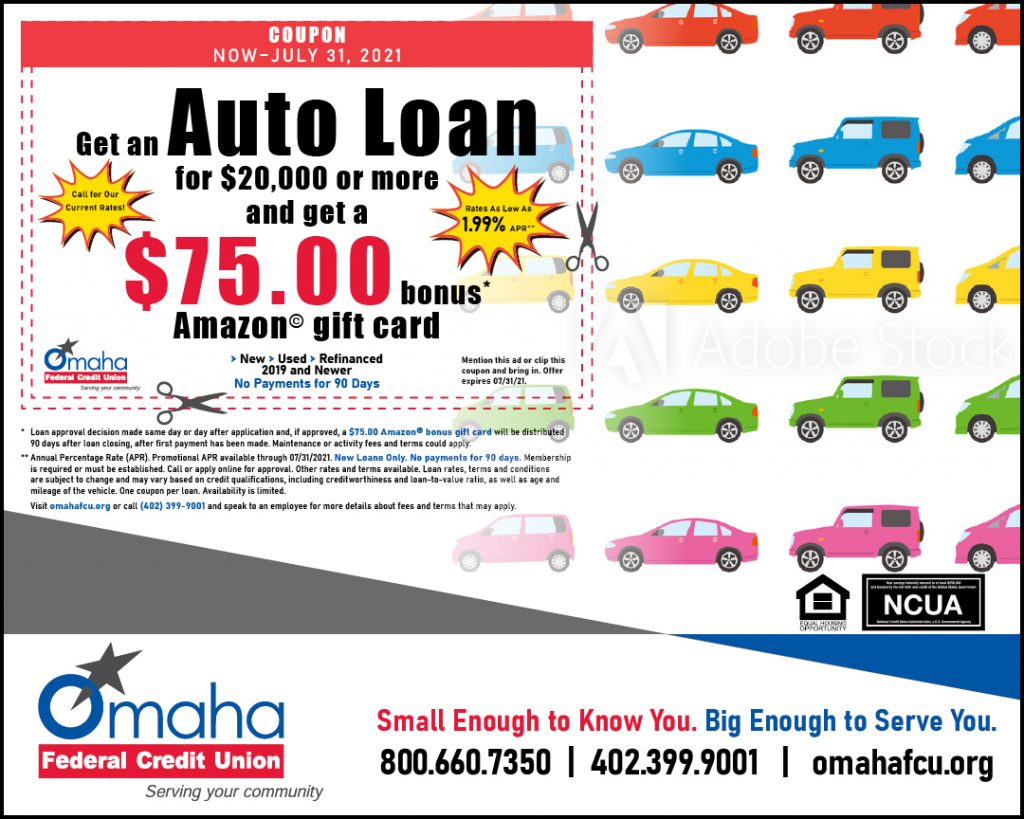 *Loan approval decision made same day or day after application and, if approved, a $75.00 Amazon® bonus gift card will be distributed 90 days after loan closing, after first payment has been made. Maintenance or activity fees and terms could apply.
**Annual Percentage Rate (APR). Promotional APR available through 07/31/2021. New Loans Only. No payments for 90 days. Membership is required or must be established. Call or apply online for approval. Other rates and terms available. Loan rates, terms and conditions are subject to change and may vary based on credit qualifications, including creditworthiness and loan-to-value ratio, as well as age and mileage of the vehicle. One coupon per loan. Availability is limited.
Visit omahafcu.org or call (402) 399-9001 and speak to an employee for more details about fees and terms that may apply.