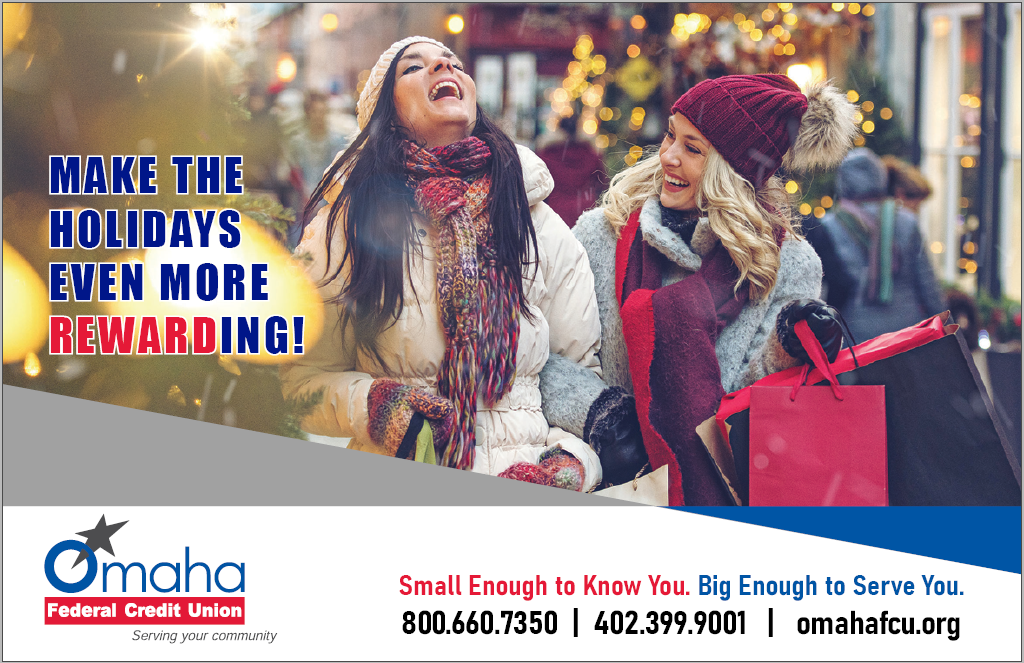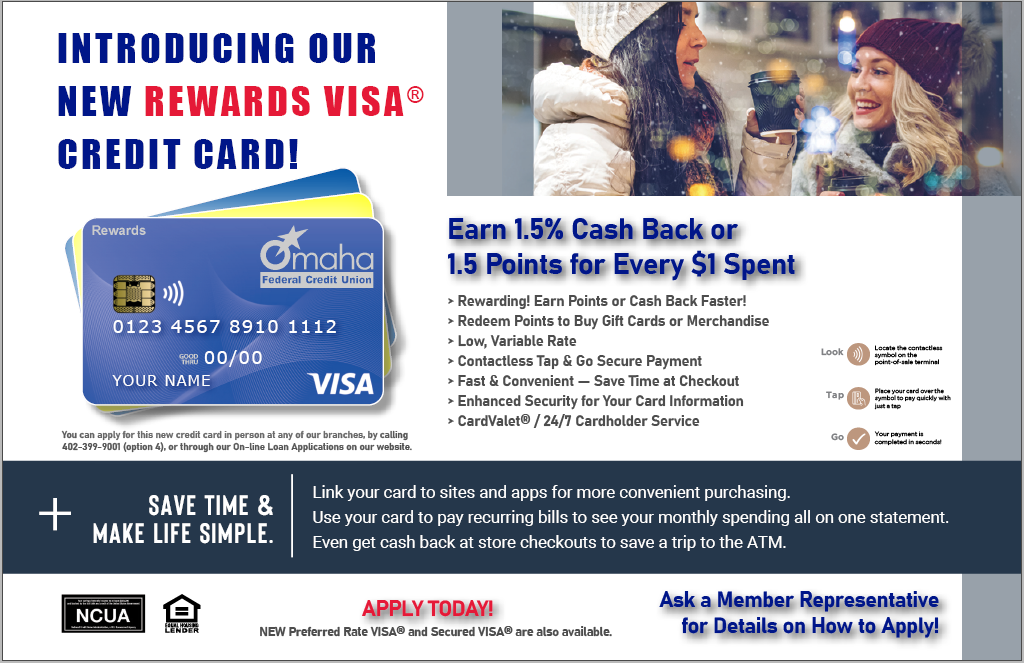 VISA® Rewards
Earn 1.5% Cash Back or 1.5 Points for Every $1 Spent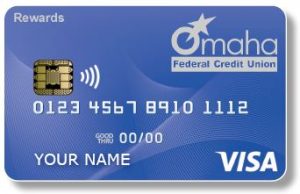 Our VISA® Rewards credit card currently has a variable rate as low as 11.25% APR (Annual Percentage Rate) with a minimum credit line of $1,000. There is no annual fee and no balance transfer fee.
You can apply for this new credit card in person at any of our branches, by calling 402-399-9001 (option 4), or through our On-line Loan Applications on our website (select Credit Card Application).
Get Rewarded for Every Purchase You Make
1.5% Cash Back option
uChoose Rewards© = 1.5 points for every $1 spent
Contactless: Secure tap and go payment method
CardValet® – Get alerts on transactions, lock your card in an instant for any reason, manage spending by setting purchase limits, block international usage, and so much more
EMV Chip Card
Use your VISA® Rewards credit card at millions of locations
ATM access via the VISA® ATM network
Get added security when you shop online with your VISA® Rewards credit card. This option is available through VISA® Secure only if a merchant participates in this program.
Other credit card options are available here.