You can check your credit card balance and activity by clicking on ezcardinfo.com
* Wall Street Prime Rate plus 2%
Platinum VISA® Credit Cards
Omaha FCU's Platinum Preferred VISA® credit card not only offers a very competitive variable rate, 25 day grace period, and no annual fee, but also these other great features and benefits:
Score Card Bonus Points: Every time you use your Omaha FCU Platinum Preferred Card, you'll earn bonus points toward great merchandise with our ScoreCard Rewards program, like appliances and sports equipment or earn airline mileage.
Payment Card Registration: Register all of your credit and debit cards confidentially and never worry about lost or stolen cards.  If cards are lost or stolen, call one 800 number to cancel them.
Pharmacy Discounts: Savings on prescriptions has never been easier.  Sign up to receive your free card today by visiting

singlecare.com/fis

and download your free pharmacy savings card.
90-Day Product Protection: Protects your retail purchases for 90 days after the date of purchase against loss, theft, or breakage.
Travel Reservation Service: Access a full service travel agency via a toll-free number.
Plus you'll also receive peace of mind with $1000 of Identity Theft Insurance and Identity Theft Victim Assistance.
Platinum VISA Disclosure
You can apply for this great new Platinum Preferred VISA® credit card in person at any of Omaha FCU's four locations, by calling 402-399-9001, or through our Online Loan Applications.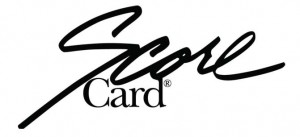 Classic VISA® Credit Cards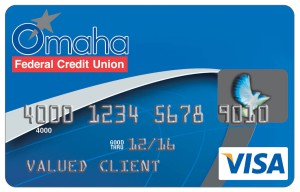 CHECK OUT OUR LOW COST CLASSIC VISA® CARD!
NOW WITH A NEW LOWER RATE!
With No Annual Fee and
12.8% APR (Annual Percentage Rate)
on the unpaid balance,  Omaha FCU's VISA® card is one of the best bargains in the business.
Omaha FCU offers a low-interest VISA® card that can have limits up to $10,000. Cardholders are given a 25 day grace period during which they can pay off their balances, interest-free.
Omaha FCU also offers a Regular Savings Secured VISA® Credit Card. Your credit limit is secured by money in your Regular Savings account. The interest rate is 11.8% APR. There is no annual fee and a 25-day grace period. There is no fee or higher rate for cash advances.
Convenient

Use your VISA® card at millions of locations.

ATM access via the VISA® ATM network.

Get added security when you shop online with your Omaha FCU VISA®. Sign up for the free

Verified by VISA

® service

.
Peace-of-Mind

Report lost or stolen cards with a single phone call to Omaha FCU's credit card processor, Fidelity Card Services at 1-800-808-7230.

If you have questions regarding your VISA® credit card balances or billing, call 1-800-808-7230.

Check your account balance and pay your VISA® payment on line by using

ezcardinfo.com

.

Credit Life and Disability Insurance are available.