Online/Mobile Banking and Mobile Deposits/My $ Manager
Omaha FCU's Virtual Branch Online Banking allows you to use the Internet or your Mobile Phone with our "Omaha Federal Credit Union" app to access your Credit Union accounts.
Available 24 hours a day and it's like having your own teller right in your own PC or phone. With Virtual Branch you can be in contact with your Credit Union accounts at home, at the office, on the road….just about anywhere. You can sign up by going to your App store and searching for Omaha Federal Credit Union. Virtual Branch is safe and secure. All transactions are performed using a Secure Server. You can sign up for our Mobile app by going to your App Store and searching for Omaha Federal Credit Union.
Since Virtual Branch is live, any transactions you perform will be reflected immediately on your account, and all your transactions will appear on your Credit Union statement.
Virtual Branch Features
Check account balances, year-to-date and previous year's dividends, account opening and last transaction dates, and available balances, Review your account histories, including cleared drafts/checks, deposits, withdrawals and ATM and debit card activity,

Review loan information, such as payment amounts, payment due dates, interest rates year-to-date and previous year's interest, and total loan balances

View and print copies of cleared checks,

View and print your monthly statement,

Check payroll or ACH information,

Transfer funds between accounts, and make loan payments
Mobile Deposits

Omaha Federal Credit Union is now able to accept Mobile Deposits! By using your Smart Phone, you are able scan your check and send it to us electronically whether you are at home, work or on the go. The check will be deposited to your account within 2 business days. Download our "Omaha Federal Credit Union" App today!
My $ Manager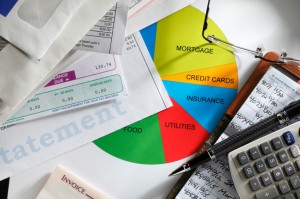 Within the Virtual Branch program we have a Personal Financial Management service called My $ Manager. This tool can be used for budgeting, tracking your spending, Net Worth, etc. You can aggregate your finances by integrating your accounts at other Financial Institutions into one program to see your full financial picture at a glance.
And best of all, these services are Free.
You can also sign up for our Bill Payer Service. This service is FREE if you sign up for both e-Statements and Direct Deposit.
E-Statements.
Omaha Federal's online E-Statements look just like the statements you receive in the mail—and they're free. The difference is you can view them on screen, print them out, or download them to your files. Receive your electronic statement on your computer as soon as the information is available. There's no waiting for mail delivery. E-Statements are available online for up to six months.
To sign up for E-Statements
Login

Virtual Branch

Click on the "Self Service" tab

Click on "E-statements"
Once you sign up, we'll send you an e-mail each month when your E-Statement is ready for you to view, print, or save to your files. You will also receive our newsletters and other important information with your statement.
And don't forget . . . You have access to many member-only credit union services and exclusive savings at lovemycreditunion.com