We've Upgraded Your Experience!
The 2022 website redesign was a major project years in the making, and we're thrilled to share it with our account holders and soon-to-be account holders! We partnered with a local web design company and reworked everything featured on our website – from design and content to the user experience and more.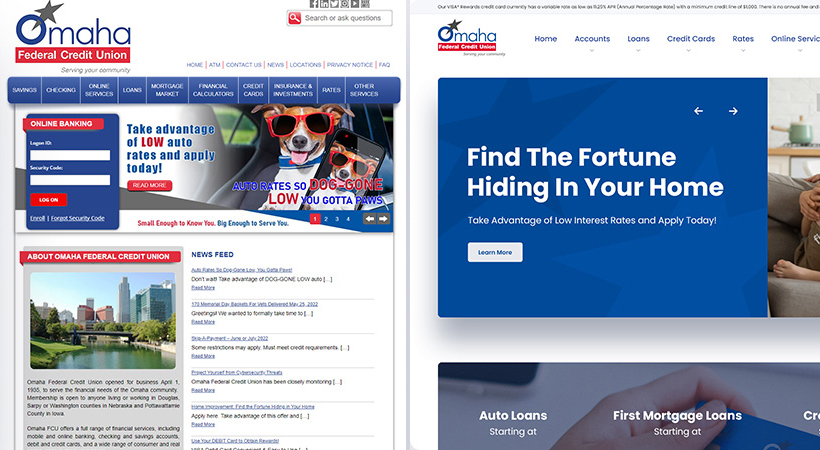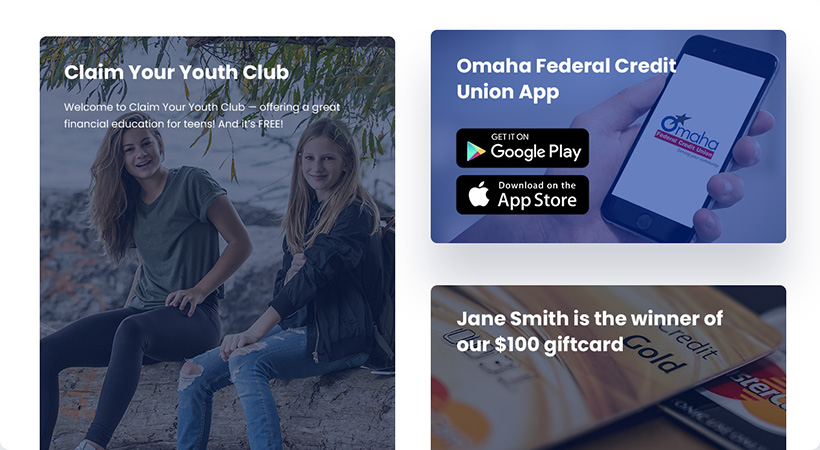 A Modern UX (User Experience)
Omaha Federal Credit Union's new website is intuitive, responsive and built with concise navigation. The structure is laid out in a user-friendly way so you can quickly find what you're looking for with ease. The new website is also optimized for your devices, whether they're mobile or tablets, so you can comfortably access your online accounts anywhere anytime.
Sleek, Clean, Beautiful Design
The new design elements are pleasing to the eye, and not overwhelming or busy. We wanted the new design to work seamlessly in the background and add to your overall user experience while not distracting from your purpose. Getting this right was at the forefront of our mission because our account holders are taking advantage of our convenient online banking services.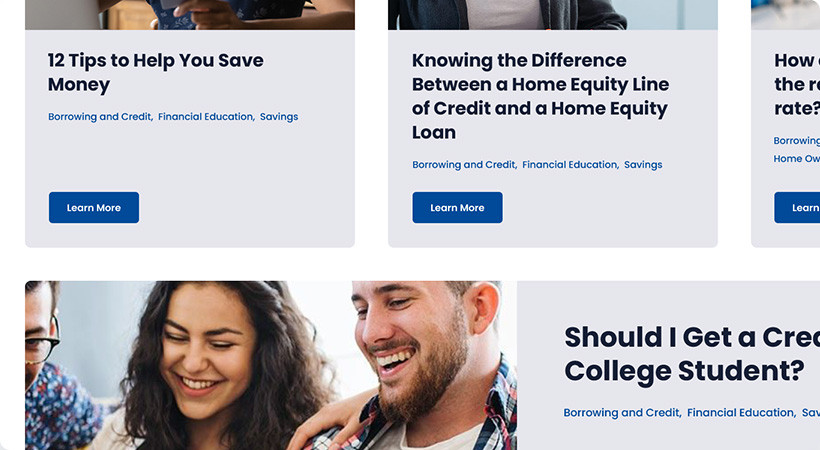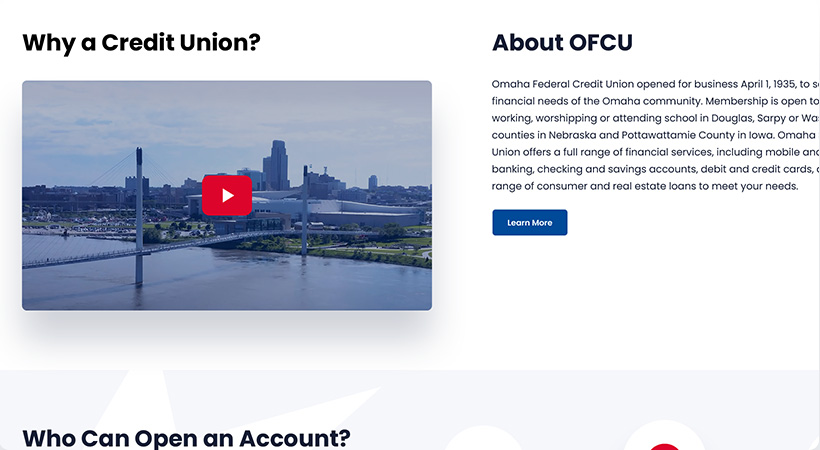 New, High-Value Content
We've added, subtracted and fine-tuned the featured content to increase readability. A brand new Financial Fitness Learning Center delivers crucial real-world financial advice and bite-sized lessons to strengthen your financial fitness. The comprehensive Why a Credit Union reveals why so many people are choosing credit unions over banks, along with credit union history, evolution and why credit unions have become the number one choice for individuals wanting to save money and make an impact at the local level.
Easy Access to Online Banking & Loans
We know many of our account holders love online banking. A big part of the website rebuild was focused on delivering the best online banking experience possible. Our new website makes accessing your accounts online seamless and fast. You're always just one click away from opening any type of new account and applying for any type of loan.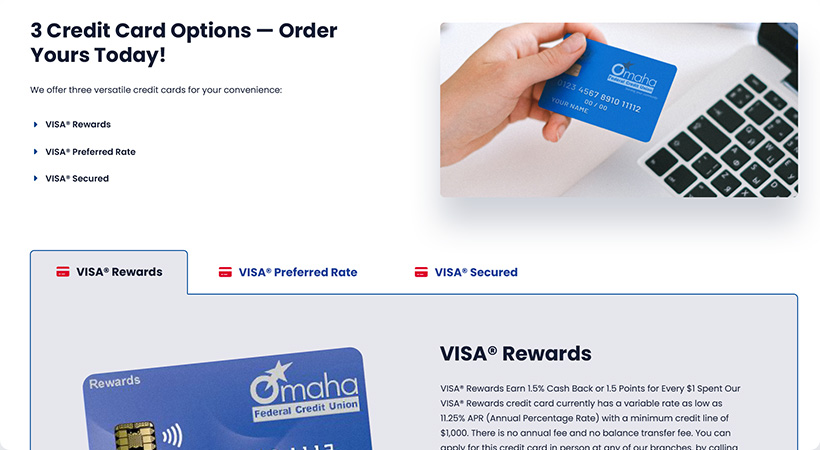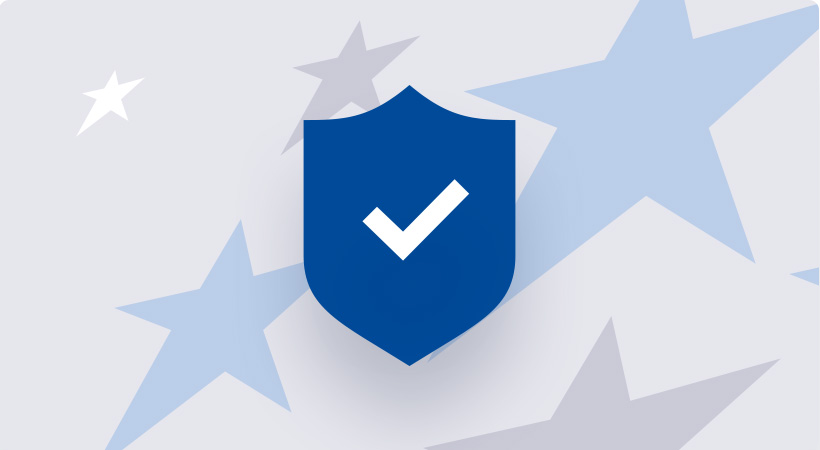 State of the Art Security
Our new website is protected by the best cyber security possible. We've added enterprise-grade firewalls to make it impossible for cybercriminals to penetrate the system, and added enhanced, secure and encrypted forms to ensure your information is always protected.