TruStage auto, home, health and life insurance, investment products and programs are made available by companies of CUNA Mutual Group. They are only available to credit union members. That means you could get discounted rates, financial planning products and services that other financial institutions simply don't make available.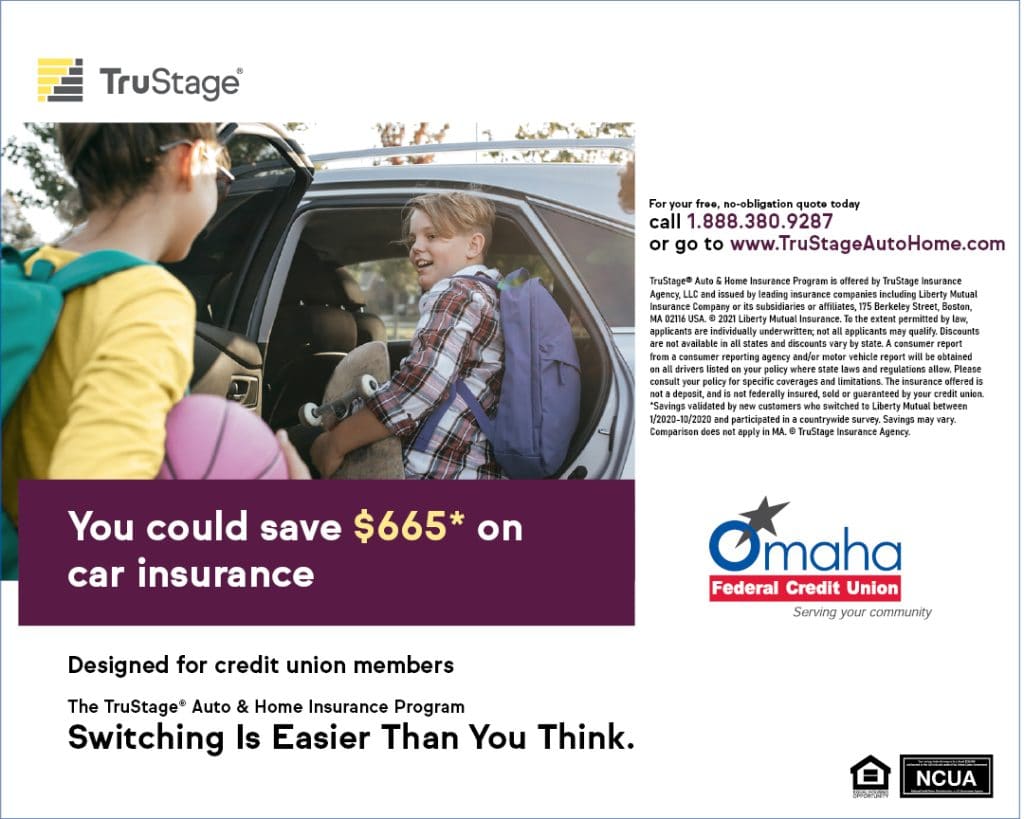 TruStage® Auto & Home Insurance Program is offered by TruStage Insurance Agency, LLC and issued by leading insurance companies including Liberty Mutual Insurance Company or its subsidiaries or affiliates, 175 Berkeley Street, Boston, MA 02116 USA. © 2021 Liberty Mutual Insurance. To the extent permitted by law, applicants are individually underwritten; not all applicants may qualify. Discounts are not available in all states and discounts vary by state. A consumer report from a consumer reporting agency and/or motor vehicle report will be obtained on all drivers listed on your policy where state laws and regulations allow. Please consult your policy for specific coverages and limitations. The insurance offered is not a deposit, and is not federally insured, sold or guaranteed by your credit union. *Savings validated by new customers who switched to Liberty Mutual between 1/2020-10/2020 and participated in a countrywide survey. Savings may vary. Comparison does not apply in MA. © TruStage Insurance Agency.
And don't forget . . . You have access to many member-only credit union services and exclusive savings at lovemycreditunion.com.