With as little as $500, Members can invest in a Credit Union Share Certificate and maximize their earnings. Terms from 6 to 60 months are available. Members can earn even higher dividends with an Omaha FCU Super Saver Certificate. With a minimum deposit of $25,000, a Member can invest in a Super Saver Certificate for a 6 or 12 month term.  Call or stop by the Credit Union for more information or to open up your Share Certificate.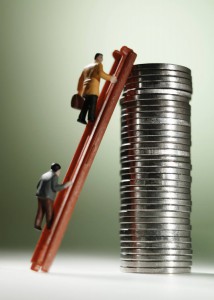 Terms are available for 6-60 months.

Share certificates all have a 90 day loss of dividends, whether they are earned or not, for early withdrawals.

Our "Bump Up" Share Certificate Program allows you to have a one-time opportunity to "bump-up" to a higher Omaha FCU share certificate rate during the term of your share certificate. For example, if you have a certificate with a 12 month term at a rate of 3.00% APY, and Omaha FCU is offering a higher rate on that same term certificate, you can authorize Omaha FCU to "Bump Up" your rate for the remaining term of  the share certificate.  Now you can say good-bye to the prospect of being stuck with a "below market rate" on your investment. With any of Omaha FCU's share certificates, you also have the flexibility to add additional funds to your certificate at any time during the term of your investment.

Check with Omaha FCU for current rates by calling (402) 399-9001 or 1-800-660-7350, or use our Rate Sheet.