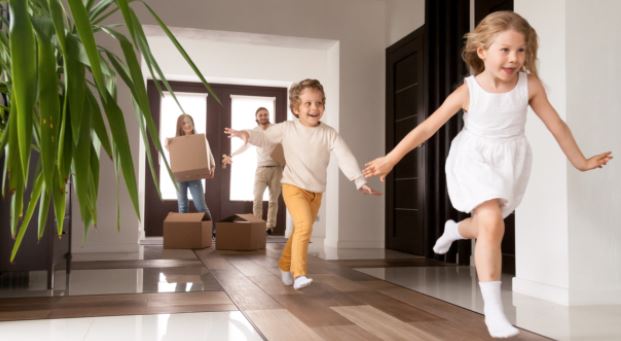 Sometimes, the housing market can feel like a jungle. Some of you have been on the hunt for months, searching through a forest of homes that hopefully are within your budget, but nothing has really caught your eye or even met half of the items on your preferences list. Not to mention, the housing inventory is so low right now, many homebuyers are getting their offers rejected because there are so many cash offers on the table for sellers to consider.
You may also have a tough time understanding what questions you should ask your real estate professional and mortgage loan officer, what you should expect, and what you're required to do in the homebuying process.
On the HGTV show, House Hunters, the featured homebuyers always manage to quickly choose one house out of three choices. Why does buying a home seem a lot more complicated for you than on the show? First of all, that's a TV show. Also, the buyers all use a real estate professional, something you may not have considered yet. Third, there are only about 30 minutes to get introduced to the family, hear their list of demands, get an overview of the city they're moving to, tour three homes, listen to them complain about all the houses, and see them pick one, and move in. Come on —buying a home is much more involved than that!
While the homebuying process can be complex and stressful, I'm familiar with the landscape, so I am here to clear up some of the most common misconceptions.
Myth #1: You don't need a real estate agent to buy a home.
Don't rely solely on the internet to guide you through the homebuying process. Real estate professionals can guide you through the journey. Real estate professionals have a thorough understanding of the industry, as well as access to tools and databases to thoroughly search home listings that will meet your needs. Because of their experience, they are able to give homebuyers objective opinions on a home, seeing beyond great features that buyers tend to "fall" for, such as a great yard or granite countertops. Real estate professionals can help their buyers understand potential repair costs, neighborhood crime rates, school systems, and tax rates to make the best decision for their families. They have the expertise to explain documentation, terminology, and what you'll need to consider when you buy a home. They're especially helpful when you're overwhelmed and not sure what to do.  
Myth #2: Your down payment has to be 20% of the home's value*.
Depending on your financial situation, including credit score, assets, confirmed income, and collateral, homebuyers may be able to qualify for a home loan with as little as a 3% down payment. Don't assume that just because you don't have tens of thousands of dollars available for a down payment, you cannot buy a home. A qualified mortgage loan officer will assess your full financial picture to determine the loan terms that are the best fit for your situation. *PLEASE NOTE: Omaha Federal Credit Union requires 20% down for a first mortgage.  
Myth #3: If you're prequalified, you're pre-approved.
First-time buyers (and, truth be told, many experienced buyers) often confuse prequalification with pre-approval. When you supply your lender with information about your income, assets, debts and other financial details, your lender uses that information to suggest a good loan type and amount for your circumstances. That's a prequalification. A pre-approval is only issued when your lender has agreed to provide the loan after considering the financial information you supplied. A pre-approval is stronger because it shows you are truly able to secure the loan you need.
Myth #4: There is little or no room for negotiation in the asking price.
Certainly, a home's asking price is a good indicator of whether you can afford the home. However, remember that the asking price will not necessarily match the selling price. Here are some instances when sellers may be likely to accept an offer quite a bit lower than the asking price:
If a home inspection reveals troublesome repairs that most buyers would demand, a seller may be willing to lower the selling price to compensate for necessary repairs and/or entice buyers to overlook the problem.
If a home has been for sale longer than its competition, it's likely the price is too high. In a case of overpricing, reasonable sellers will consider offers that more closely align with current market rates. An experienced real estate professional can guide you in figuring out the right amount to offer in a case like this.
Not all buyers are seen as equal. If you can demonstrate that you're approved for a loan, have the ability to pay, and have saved a down payment, you're an attractive buyer. Sellers often prefer selling to a stable, dependable buyer, even in the face of a bit higher offer from a buyer who may not be as reliable.
Now that we've debunked some myths, you can continue your search with renewed confidence. Your homebuying process should be easier and move more speedily. Just remember some of these myth busters and you'll have a greater chance at homebuying success.  
Always consult a real estate agent for real estate advice.
By Marcia Messer