Do you have the right coverage to protect yourself?
By Brook Garrity, Director of Partner Management, TruStage® Auto and Home Insurance Program
Vehicles and homes have typically been the average consumer's most valuable assets. With drastic increases in worth over the past year, that's even more true than in the past.
Although housing prices have had a largely upward price trajectory since the 1960s, they've taken a bigger-than-usual jump since 20201. And thanks to chip shortages and high demand, prices on both new and used vehicles have increased faster than consumer prices overall (and those went up a hefty 7% from 2020 to 2021—the largest year-over-year increase since 1981)2.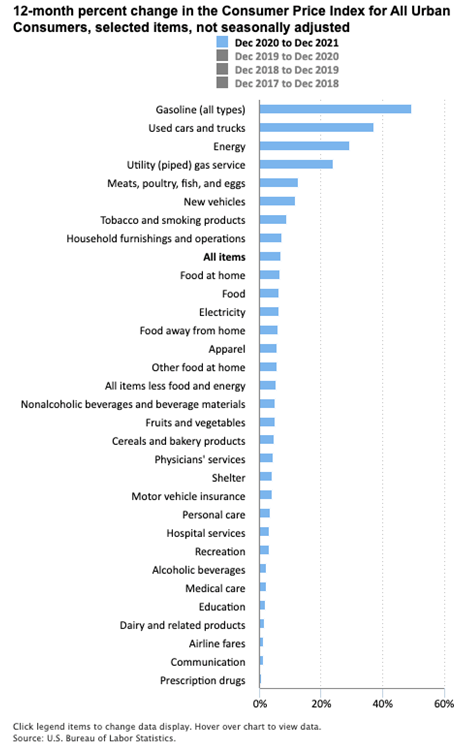 High values mean the right coverage is critical—do you have it?
Car and home-related expenses consume a large percentage of account holders' paychecks in the best of times. Account holders might be feeling anxious about protecting these increasingly valuable assets given today's uncertain and high-inflation environment. And, in too many cases, account holders are paying too much for their coverage or don't have the protection they actually need.
Common reasons include:
Buying coverage based only on price. Price comparisons from one provider to another aren't always apples-to-apples, and account holders might focus on the price without registering the policy differences. Two common ways to make a policy seem less costly include pricing it to reflect a state's minimum insurance requirements—which might be lower than the account holder really needs—or offering a low quote for the first six months, with the intention of bumping up the cost after that period ends (and the account holder is already committed).
Not taking advantage of multi-policy discounts. Account holders who chase after the best price for each policy might miss out on multi-policy discounts that could save them money overall.
Not understanding their protection needs—or what their coverage actually delivers. Insurance is full of terms and jargon that can be confusing to account holders. And that lack of understanding can mean they don't necessarily have the coverage they need.
For instance, many homeowners think they should purchase homeowners' insurance based on the market value of their home, when replacement value should be their guide. Or they believe they're automatically protected against things like floods or sewer back-ups when they're not. On the vehicle front, they might opt in for collision coverage longer than they need to or set their deductible too high or too low.
How can Omaha Federal Credit Union help?
We offer home and auto insurance options on our website via TruStage®.
TruStage® gives account holders access to the following:
Jargon-free product information. The best partners understand insurance can be confusing. TruStage® uses clear language in all their materials and designs their website and apps with built-in, hover-over definitions for unfamiliar terms.
Transparent pricing. TruStage® allows account holders to compare coverage and play with cost/benefit trade-offs. No two account holders have the same needs and the best providers let them find and understand their coverage options.
Access to live help. Account holders love digital — and many want to handle every aspect of their insurance online. But any account holder, even the most digitally savvy, will occasionally run into a question or problem that can best be solved by being able to pick up the phone or meet face to face. TruStage® makes this possible.
The prices of vehicles and homes aren't likely to drop any time soon. TruStage® gives members access to coverage that meets their needs.
Disclaimer: The views and opinions expressed in this article are those of the author and do not necessarily reflect the views or positions of any entities they represent.TruStage® Life Insurance is made available through TruStage Insurance Agency, LLC and issued by CMFG Life Insurance Company. The insurance offered is not a deposit, and is not federally insured, sold or guaranteed by your credit union. CUNA Mutual Group is the marketing name for CUNA Mutual Holding Company, a mutual insurance holding company, its subsidiaries and affiliates. Corporate headquarters are located at 5910 Mineral Point Road, Madison, Wis., 53705.CORP, GEN-3896522.1-1121-1223 © CUNA Mutual Group